Quaint cafes and seasonal markets are connected by a maze of canals in Italy's famous floating city. Known for its historic architecture and unique way of life, Venice is the perfect destination to discover regional specialties, impressive landmarks, and local hotspots.
'Secrets of Venice' Walking Tour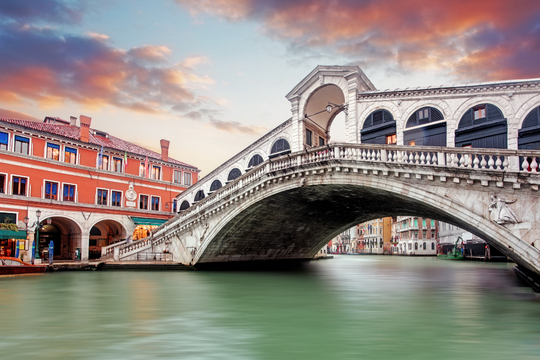 Get to know Venice on foot with a guided walking tour!

Explore the gold-plated domes at St. Mark's Basilica, quaint artisanal shops on the Rialto Bridge, and 20th century art at the Peggy Guggenheim Collection. Along the way, you'll discover hidden gems that only the locals know about!
Add Your Heading Text Here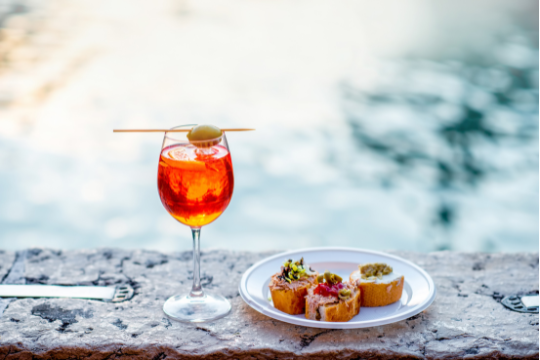 Venice is the land of "cicchetti", which are the italian version of spanish tapas.

Venetians have a pastime called "giro par ombre", where they go from bacaro to bacaro (a traditional venetian tavern) to enjoy wine paired with delicious cicchetti. Discover the best bacari through the eyes of a local!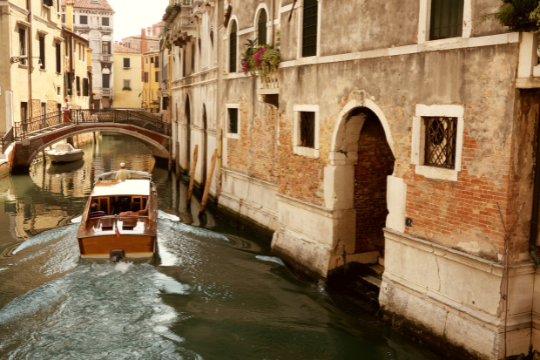 Murano, Burano and Torcello: what better way to see these islands with a relaxing boat tour?

Escape from the crowds of Venice while enjoying a charming cruise through winding canals, artistic glass shops, multicolored houses, and ancient churches.