Italy's capital city boasts a wide variety of experiences and activities. From archeological sites, to hidden trattorias, to an eclectic selection of easily accessible neighborhoods, Rome has something for everyone.
Pasta & Wine
Cooking Class
Learn the old secrets of Italian pasta from local experts! We'll make ravioli and fettuccine from scratch in a lovely countryside location near Rome.

We'll enjoy our meal together, along with delicious appetizers and sweets. Of course, we'll pair it all with locally sourced wine from the Lazio region!
Add Your Heading Text Here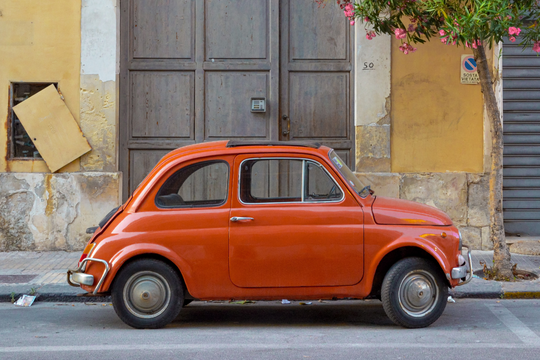 Zip around town like the Romans used to in the 50s and 60s - in the legendary Fiat 500!

Enjoy a picturesque route between the two most famous viewpoints in Rome, Gianicolo & Orange Garden. We'll pass through Trastevere, Tiberine Island, the Mouth of Truth, and finally Aventino Hill.
Roman Baroque
Walking Tour
Some of the most beautiful squares and churches in Rome were perfected during the Baroque era, in the XVII and XVIII century.

Every corner in Rome has a timeless charm and a story to tell, so this walking tour will be like stepping into Rome 300 years ago!