Easter is one of the most important cultural and religious holidays in Italy, and is celebrated as such. Here are 5 things you may not know about Easter in Italy!
There's no Easter bunny!
Unlike many countries around the world, including the US, the Easter bunny doesn't exist in Italy!
While waking up to an Easter basket isn't a typical practice, Italians definitely embrace the symbolic nature of rebirth and renewal found in eggs. It's common for kids to receive chocolate eggs with toys hidden inside, and adults can even trade these gifts and have them custom-filled with the surprise treats of their choosing.
Lunch is at the center of the festivities.
Okay, maybe you could have guessed this one! In true Italian style, the big meal of the day is one of the most important aspects of this holiday.
Some popular Easter foods include "colomba," a dove-shaped cake made with flour, sugar, eggs, and butter (similar to the Christmas cake "panettone"), "carciofi alla romana" (artichokes cooked Roman-style), and "agnello al forno" (roasted lamb).

Easter can be spent with friends and family alike.
A popular Italian expression says, "Natale con i tuoi, Pasqua con chi vuoi". In other words, while Christmas is always spent with family, Easter is also a great time to get together with friends.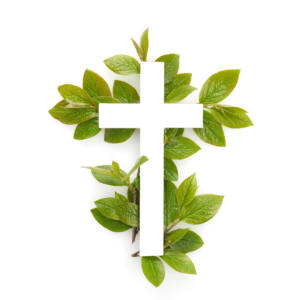 Celebrations take place outside of church.
It goes without saying that the Easter season in Italy is a time of great religious significance, and attending church services is a common part of the celebration for those that practice. Many churches hold special masses, processions, and services throughout the week, culminating in Easter Sunday. Attending these services can be a powerful way to connect with the religious and cultural roots of the holiday.
For those who prefer to celebrate outside a church, there are many other types of festivals and celebrations that take place. For example, the "Scoppio del Carro" in Florence is a spectacular fireworks display that takes place on Easter Sunday.
Monday is a holiday too!
The Monday following Easter is a national holiday for Italians. Commonly referred to as La Pasquetta (Little Easter), it's traditionally a day to enjoy an outdoor picnic or stroll. Foods might include barbecue, cheese, eggs, quiches, and large chocolate eggs, (and of course, leftovers from Easter lunch)! While supermarkets are usually closed on Easter Sunday, they tend to open on Monday to help provide the food needed for these outdoor feasts.
Overall, Easter is a culturally significant and joyful holiday in Italy. However you choose to celebrate, it's the perfect time to create memories with loved ones and embrace the spring season ahead! How do these customs and traditions compare to the ones in your country?